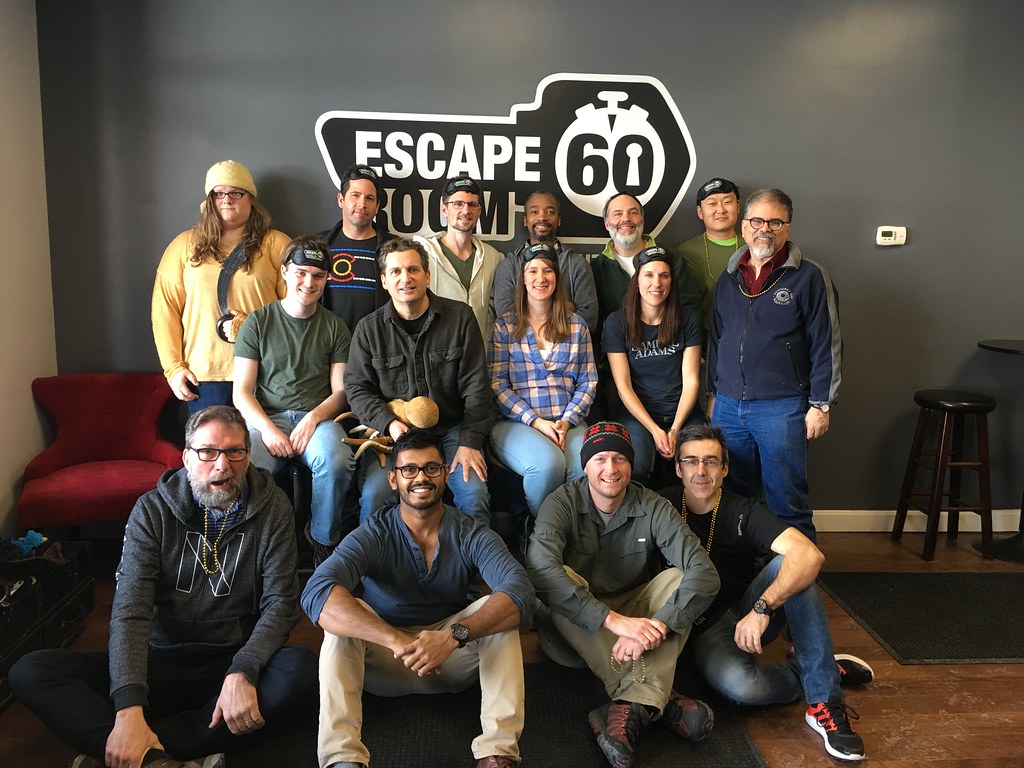 Planning a trip when there are younger ones involved can sometimes become quite hectic and tiresome.
Luckily, it is impossible to run out of fun things to do in Palm Springs, as it is such a dynamic place. You have no reason to stress anymore because we have curate a list of the top 3activities perfect for whole family fun!
So, without further ado, here are the best things to do in Palm Springs with Kids:
Kid Friendly Escape Rooms in Palm Springs
Escape Rooms are already known world-wide for their thrilling and immersive adventures, but people often underestimate the wealth of learning that escape rooms can give children.
Teaching soft skills like team-spirit, critical thinking, and time management can be tricky, which is why Escape Rooms are so apt for that purpose. They engage children through their theme and story-driven games, and the fun puzzles educate them; escape rooms are genuinely the best thing to do when in Palm Springs!
So, to make your job easier, we've narrowed down a list of the three best escape rooms in Palm Springs that are family-friendly!
Merlin'sMagic School (Escape Room Palm Springs): The entire Merlin's Magic School was accidentally cursed during a talent show, and only you and your team can save everyone by finding Merlin's hidden spell book!
The Great Candy Challenge (Escape Games at the River): Find the secret ingredient in order to become new owners of the Candy Company! The room has real candy that the players are allowed to eat!
The Secret of the Dragon's Spire (Escape Games at the River): In this escape rooms in Palm Springs, you have to enter a cursed castle that a dragon guards to retrieve an artifact!
The Children's Discovery Museum of the Desert
The Museum was started in 1986 and has since seen over 70,000 visitors! This place should be on your list of fun things to do in Palm Springs!
If an all-rounded, fun, and informative trip is what you are looking for, then the Children's Discovery Museum of the Desert is the perfect place for you to visit!
The Museum offers more than 40 hands-on activities to keep the whole family engaged. A miniature rock-climbing area, a magnetic sculpture wall, a rope maze, and an archaeological dig are just some of the fantastic things that you can check out at this venue!
Balloon above the Desert : A Hot Air Balloon Ride
Balloon Above the Desert was founded in 1979. They are veterans in the balloon industry, having served the rides for over 40 years! The owner himself is an FAA-certified pilot and an acclaimed balloon racer.
The sense of calm that you come across when ascending the valley is unparalleled, and the gorgeous sunset or sunrise that greet you make for an enriching and refreshing experience that all will remember for days to come!
The ride includes in-flight champagne for the adults and a complimentary shuttle service from the desert resorts. You can also avail of in-flight certificates as a souvenir to take home!
A hot balloon air ride is truly one of the unique things to do in Palm Springs.